Price

RM16.00

Product SKU
9555730900515_EN_EnzymeLDishwash_950ML_1PK
Brand
En-Nature
Size (L x W x H)
25 cm x 23 cm x 20 cm
Availability
85
Quantity
Description
Highlight
产品特色:采用植物原料、抗菌剂、酸碱平衡和生物可降解配方100% 天然精油不含人造香精及色素不含磷,氯, 对羟基苯甲酸酯类和硫酸盐可除顽固油渍,却能呵护双手,保护环境和节约水源拥有强大油脂分解能力,可快速及有效的清理顽固油腻的碗碟,而不留污渍。水管不再阻塞 及减少蟑螂。《请填写数量》
Product Feature: Plant-base ingredients, antibacterial agents, pH balance and biodegradable formula. 100% Natural essential oil. No synthetic perfume and colorant. Free of phosphorus, chlorine, parabens and sulfates. Able to remove stubborn grease, yet care for your hands, protect the environment and save water. Powerful ability to break down fat, quickly and effectively clean stubborn and oily dishes without leaving stains. Avoid water pipes blockage. (Please write down your quantity)
For you :
You'll love our Premium Liquid Dish-wash, plant-based formulas, cut through grease for spot free, sparkling clean dishes.

We care :
Our Liquid Dish-wash formulas are non-toxic, pH balance, anti-bacterial agent & biodegradable is tough on stuck-on food, but gentle to your skin and planet and save water.

We are:
100% Natural essential oil.
No synthetic perfume and colorant.
Free from chlorine, phosphate, parables and sulfates.
Avoid water pipes blockage.

Direction to use :
Use ½ cap into sink for soaking or directly onto sponge. Wash dishes and rinse thoroughly.

Cautions :
For external use only. Keep out from children. In case of eye contact, rinse thoroughly with water.

Product Features
Our Liquid Dishwash formulas cut through grease yet are gentle on skin. Free from dyes,
and our fragrance are always derived from 100% essential oil and botanical extracts.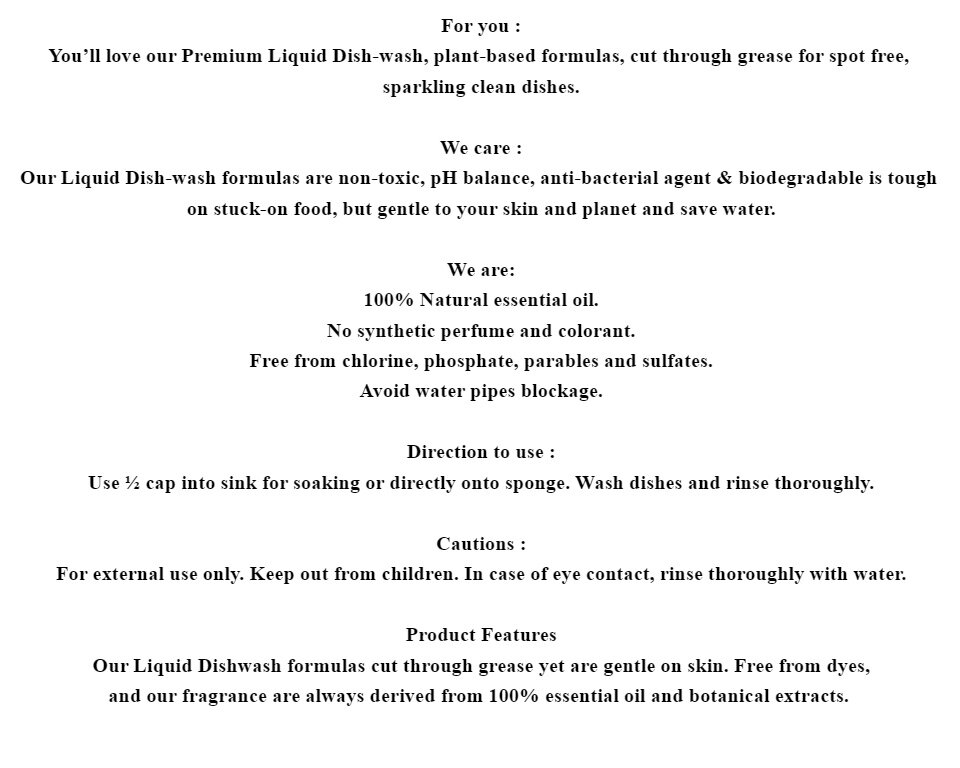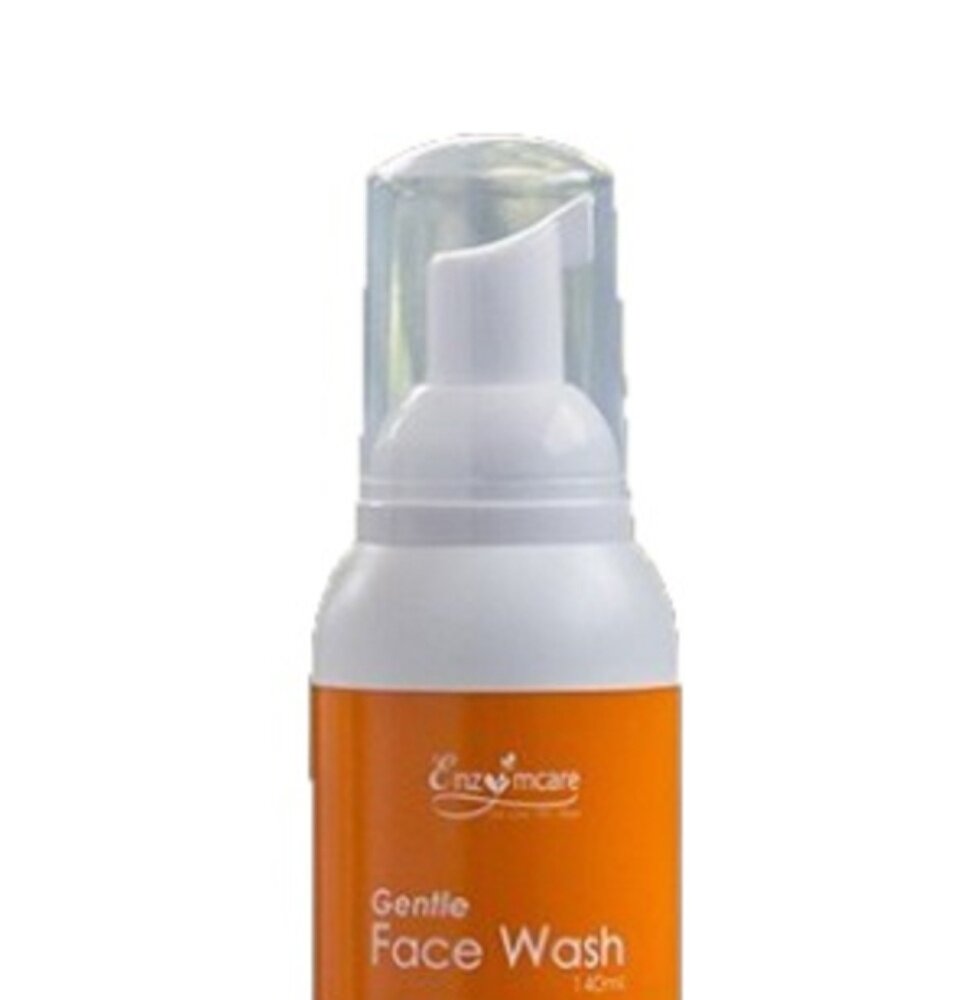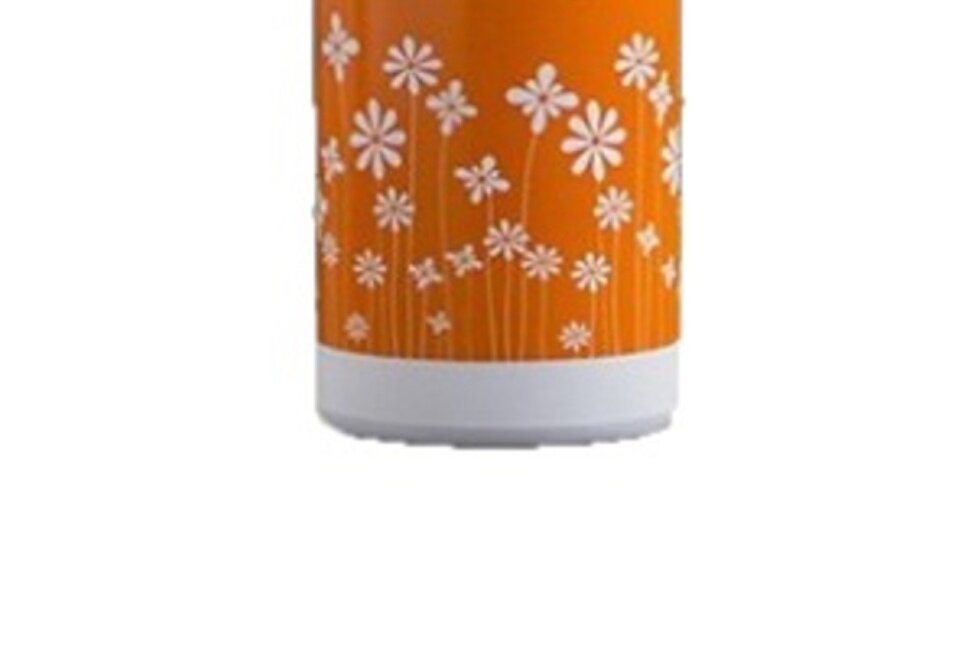 Reviews (0)
view all
back
What's in the box
Ecozyme Enzyme Liquid Dishwash 950ML