Description
Highlight
If there is a way to improve your body well being, improve insomnia, relieve tension, anxiety, fatigue, relax muscles, and also remove toxins from the body and so on. Would you like to know more?
Are you experiencing the following issues:
- Insomnia and forgetful - Hand and foot coldness - Hand and foot paralysis - Bloated and odor foots - Rheumatoid arthritis - Mentally tired and fatigue - Muscles cramp - Menstrual pains
If you do not address the above issues, It may become more severe in the future thus affecting your healthy life and overall well being.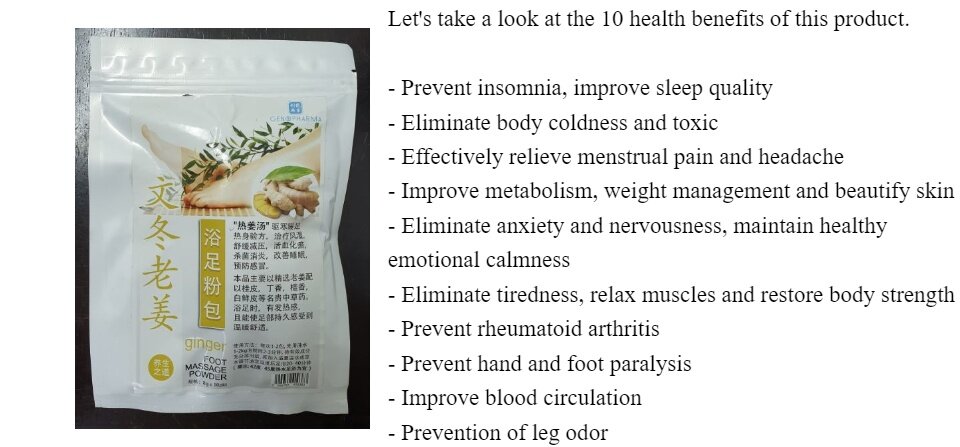 Reviews (0)
view all
back
What's in the box
1 x Ginger Foot Massage Powder 8G X 10Pkt